X
Sign up for free to get the latest news straight to your inbox
Register
G+E Wealth Management welcomed Nick Barraclough and Mark Leeming as financial planners and Juliette Harrison as research director.
Since 2017, the company has grown from a single IFA advising clients on assets of £50m. Today, the York and Leeds-based firm employs 22 financial planners looking after over £750m.
Barraclough and Leeming are both experienced independent financial advisers and will work from G+E Wealth Management's offices in York and Leeds to provide high quality wealth planning advice to clients in the region and beyond.
Barraclough brings over 20 years of financial services experience and recently worked with The Private Office (TPO) and has specialist expertise in investments, pensions and retirement planning as well as estate and tax planning.
Leeming has spent over 40 years in financial services and most recently worked at Hudson Foster. He has expertise in the full range of retirement, investment and tax planning solutions.
Harrison has over 25 years of experience in financial services, having started her career at Standard Life and then held various positions including Compliance, Pension Transfer Specialist and most recently Senior Paraplanner covering all areas of financial advice.
Mark Frier, Director of Financial Planning, said, "Each of these appointments significantly strengthens our team as we seek to build for the future and expand our existing customer base.
"Nick prides himself on building and maintaining long-term, trusting relationships with his clients, ensuring he explains their financial planning options in plain English, which is a perfect fit with our company philosophy.
"Mark has an equally impressive track record and there aren't many IFAs with such a wealth of knowledge."
Harrison will lead a team of analysts and support head of research, Natalie Oliver.
Oliver said: "The appointment of Juliette marks an important step in our growth journey, not only through an increased ability to handle complex advice, but also in terms of building leadership capacity within the research team. .
:::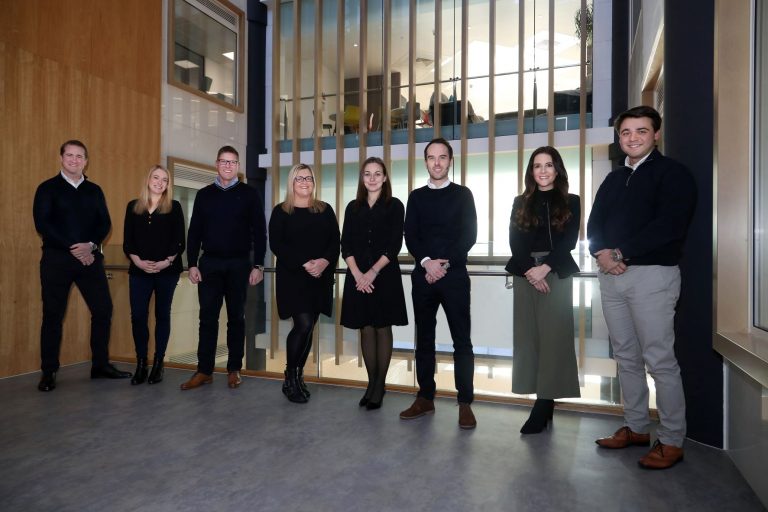 Mid-market private equity firm LDC has expanded its team in Leeds with the appointments of Sophie Isaacs as Head of Origination and Ana-Maria Garaba as Head of Investments.
Isaacs joined BGF, where she spent three years as an investor supporting the firm in its origination, investment and portfolio management activities.
Previously, she was Head of Corporate Finance at Deloitte, where she worked on LDC's investment in the cutting-edge NBS technology platform.
Garaba worked for Lloyds Banking Group for five years, most recently as an Associate Director within the group's Strategic Debt Finance team.
Prior to joining this team, she was part of Lloyds Banking Group's Emerging Leadership Program where she focused on middle market commercial banking.
The appointments follow a busy 12 months for the LDC team in Yorkshire, which completed deals worth a combined £475million in 2021.
Going forward, Isaacs and Garaba will help the team increase its support for mid-market businesses in the region. The private equity firm recently pledged to invest in at least 100 SMEs nationwide over the next five years.
Dan Smith, Partner and Head of LDC Yorkshire, said: "We are actively looking to support more business leaders in Yorkshire and are delighted to welcome Sophie and Ana-Maria to our growing team.
"Together, they bring a suite of skills and experience that will help us deliver on our commitment to support more leadership teams to achieve their ambitious growth plans."
:::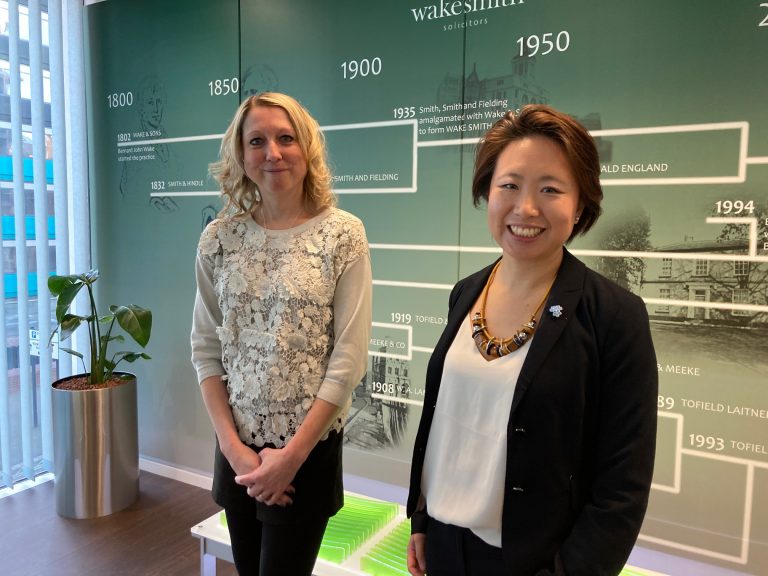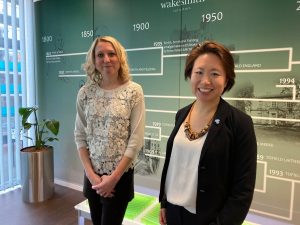 Wake Smith of Sheffield has bolstered its team of private clients with the appointment of experienced solicitor Stephanie Chung.
Chung joins the established eight-person team led by director and department head Suzanne Porter and hopes to leverage her language skills to strengthen her ties to the city.
Alongside her day-to-day role advising on wills, trusts and probate, Wake Smith hopes that, as a fluent Cantonese speaker, she will be able to offer high quality legal advice to Sheffield's growing Chinese community.
Chung said: "As a company rooted in Sheffield, Wake Smith recognized the need to offer quality advice to the Chinese community in Sheffield.
"Older people's issues, including mental capacity, power of attorney and wills, can be a sensitive issue within this group, so I'm keen to get referrals and show how Wake Smith can help.
"I've worked with two team members here in the past, Colleen Dooney and Annie Wright, and I'm really looking forward to teaming up with them again and developing my role further."
Porter added, "Stephanie is a valuable addition to our team and her bilingual skills are an added asset to Wake Smith.
Chung comes from a niche private client practice in Sheffield where she has assisted clients with estate administration, inheritance tax planning, wills and powers of attorney.
She graduated in Law and French from the University of Birmingham and completed the Legal Practice Course (LPC) at Birmingham College of Law before graduating in 2010.
:::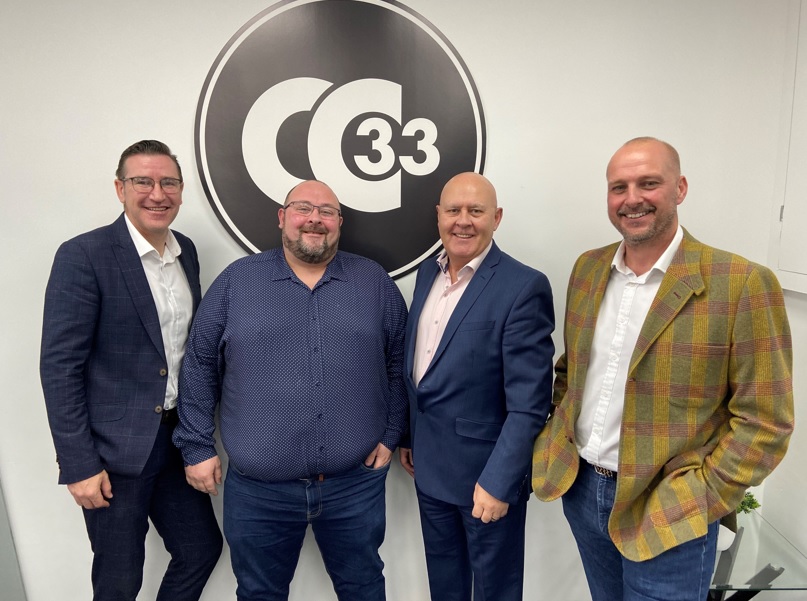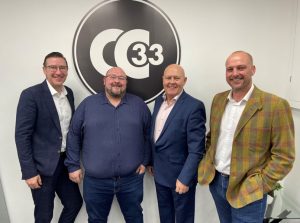 CC33 Contact Center has made four new leadership appointments to further strengthen its teams and services as the company continues to expand.
The Sheffield-based company has appointed chief of staff Kris Ball, co-head of operations Gavin Roberts, head of corporate governance Connor Fitzpatrick-Bryne and chief marketing officer Richard Cotton.
Ball will focus on employee engagement and oversee the roll-out of a new chat and training center at Portergate's head office on Ecclesall Road.
He said: "Investing in our people is at the heart of everything we do, and it plays a huge role in the success of a business. I look forward to further developing our engagement offering for our teams.
Roberts joins with years of operational experience in contact center solutions. He will oversee the delivery of an exceptional customer experience, excellent performance and customer satisfaction across all teams.
He said: "The company's dedication to employee well-being is important to me and I know it makes a real difference to staff morale."
Fitzpatrick-Bryne has extensive experience in the finance and utility industries.
He said, "CC33 stands apart from others in the industry. The company has made impressive inroads with its employee engagement program and demonstrates a genuine interest in employee well-being.
Cotton comes with over 20 years in leadership positions in various industries where outsourced services have often been at the heart of success. He will implement and oversee the sales and marketing strategy, sales pipeline and corporate branding.
He said, "CC33 turns 10 this year and has gone from strength to strength.
"Our ability to offer small to large scale multi-channel services both onshore and offshore with the same attention to detail and desire to succeed for our customers, really makes the next chapter very exciting."
Managing Director Paul Fletcher said: "2022 is an exciting year for us as it marks 10 years in business, and we have a range of exciting new developments to announce.
"As well as growing our impressive customer base, we are actively recruiting for a number of new roles in our campaigns.
"Thanks to the growth of the company, we recruited last year more than 120 people and this year we will welcome more than 300 new staff members.