Former Indian field coach R Sridhar shared that support staff would have different opinions on topics, but they would end up discussing and agreeing on a strategy as their end goal was common.
Sridhar's stint as defensive coach ended with head coach Ravi Shastri, whose contract ended after the T20 World Cup in November. The team has greatly improved in all departments during the tenure of this particular directorate. Speaking about the possible differences of opinion, Sridhar said:
"I believe that the difference of opinion is a must between the coaches to come to the best conclusion. We've always had differences of opinion – whether it was me, Ravi Bhai, Bharat Sir or Sanjay (Bangar) earlier, then Vikram (Rathour). But we were all working towards the same goal. There is a subtle difference. We wanted [the] same thing for the team."
"With Ravi Bhai, you can always go tell him" – R Sridhar
R Sridhar also hinted that Ravi Shastri was quite open-minded when it came to discussing different topics. All support staff felt comfortable sharing their opinion on a particular topic, indicating that the locker room had a good, healthy working atmosphere.
"Two might agree and one might disagree on something. But after having had the conversation on different points of view, we come to a decision which is best suited for Indian cricket. We never felt that our views were being rejected."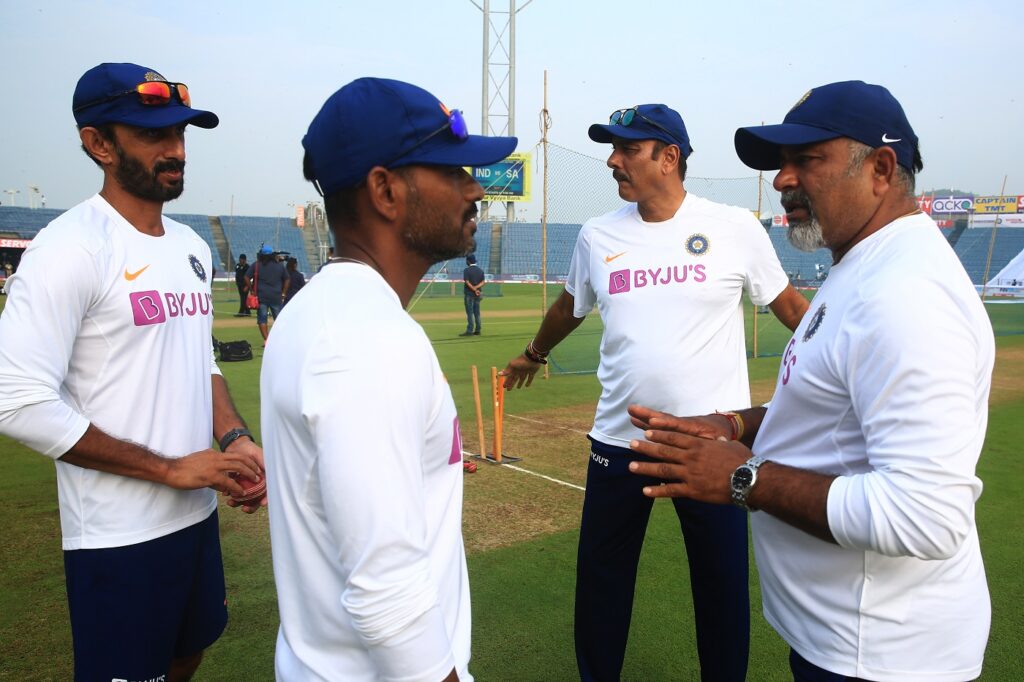 "With Ravi Bhai you can always go tell him, that's what's happening now, maybe you should change the batting order, maybe talk to Sanjay or Vikram, backed by data, to stay tactically. at the head of the game,Sridhar added in the interview with Times of India.
The field and the fitness have always been a priority in the Indian team since Virat Kohli took over. And with Sridhar's expertise in the field, the level of commissioning has also gone up a notch.
Also read – BCCI rushed to dismiss Virat Kohli as ODI captain; Reports suggest he was considering quitting on his own